Introducing the Ottawa Community Concert Band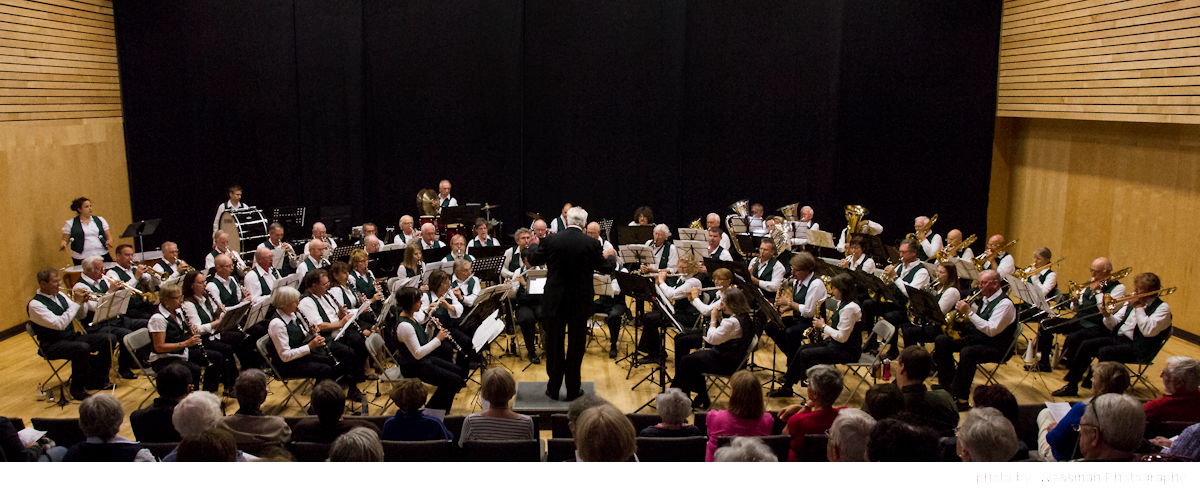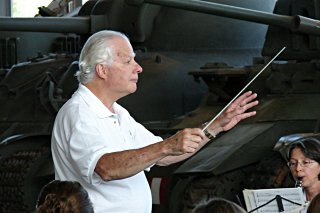 In the late 1960s a small group of amateur musicians were taking part in an adult education program at Highland Park School in Ottawa. This group, which included Maurice Comeau, Al Carlyle, Jean Warnock and Dick Warnock, came up with the idea of starting a regular amateur band. Maurice conducted the new group until in 1970 it adopted the name OTTAWA COMMUNITY CONCERT BAND (OCCB) under the baton of its first Musical Director: M. M. (Mel) Scott.
Following Mel Scott's retirement to Florida, the band has been directed by Gordon Slater, Ken Irons, Tom Jennings, Stu Smith, Stanley Clark, Bernie Leger, Jim Milne, Jim Glover and by its present (second time) Music Director Jim Milne.

The organization has a continuing twofold objective:
(a) to provide the supporting organization, music, a music director and rehearsal space to allow interested citizens of Ottawa to play in a wind instrument concert band; and
(b) to give band concerts at various places across the city and region.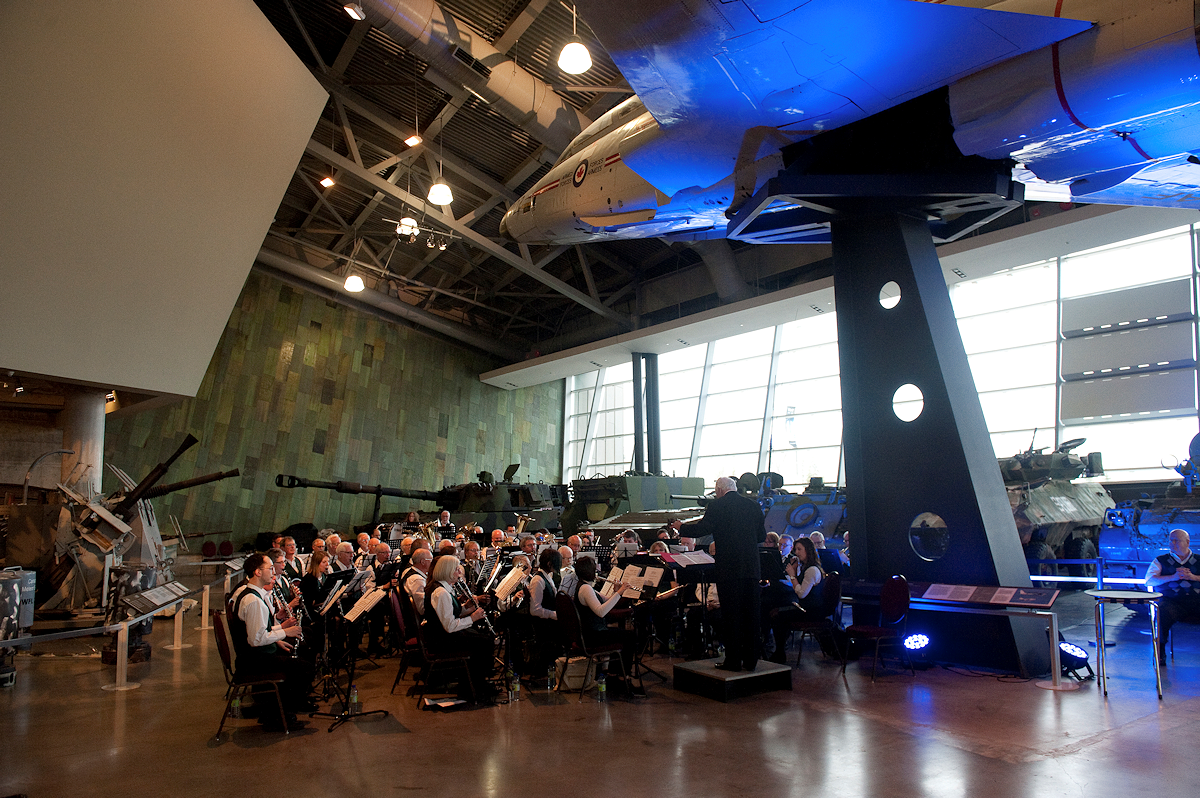 Photo credit:
Canadian War Museum, photo Mark Holleron, CWM2017-0008-0043-Dm
Musée canadien de la guerre, photo Mark Holleron, CWM2017-0008-0043-Dm
The OCCB at the opening of the Vimy 100 year exhibition
Canadian War Museum - 5 Apr 2017
---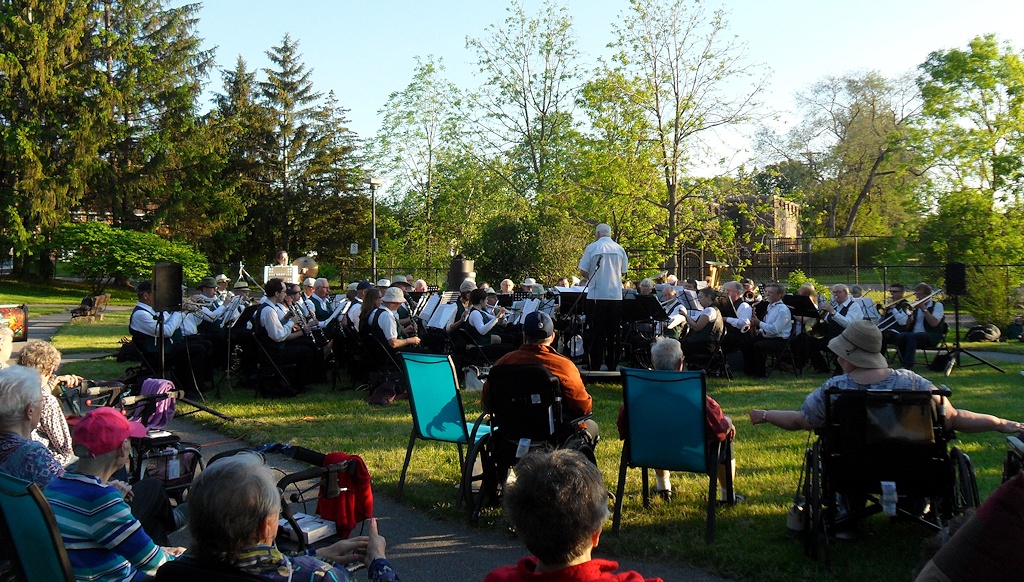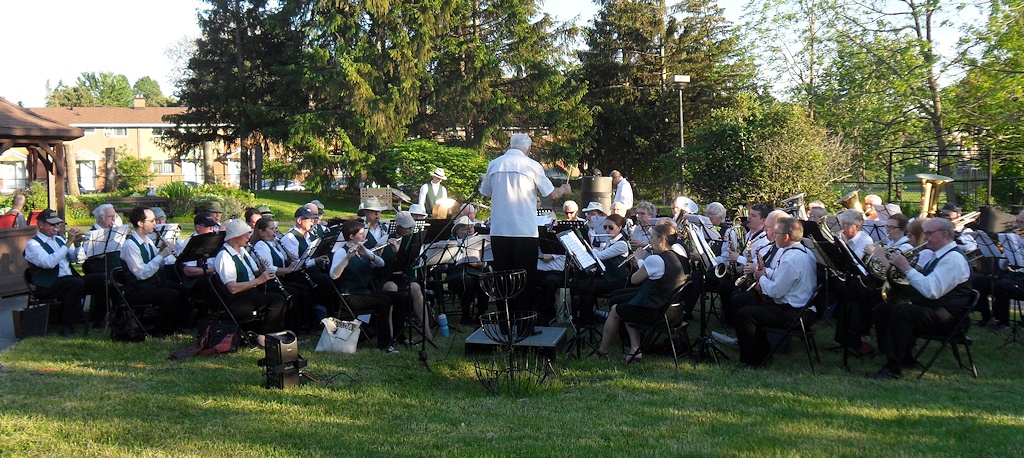 Extendicare West End Villa - 09 June 2017
---
---
Lynwood Park Retirement Lodge - 25 Jan 2015
---
OCCB Members at the Canadian Band Association Ontario Chapter Band Weekend, Ottawa 31 May 2014
- extracts from original photos by Wessman Photography -
---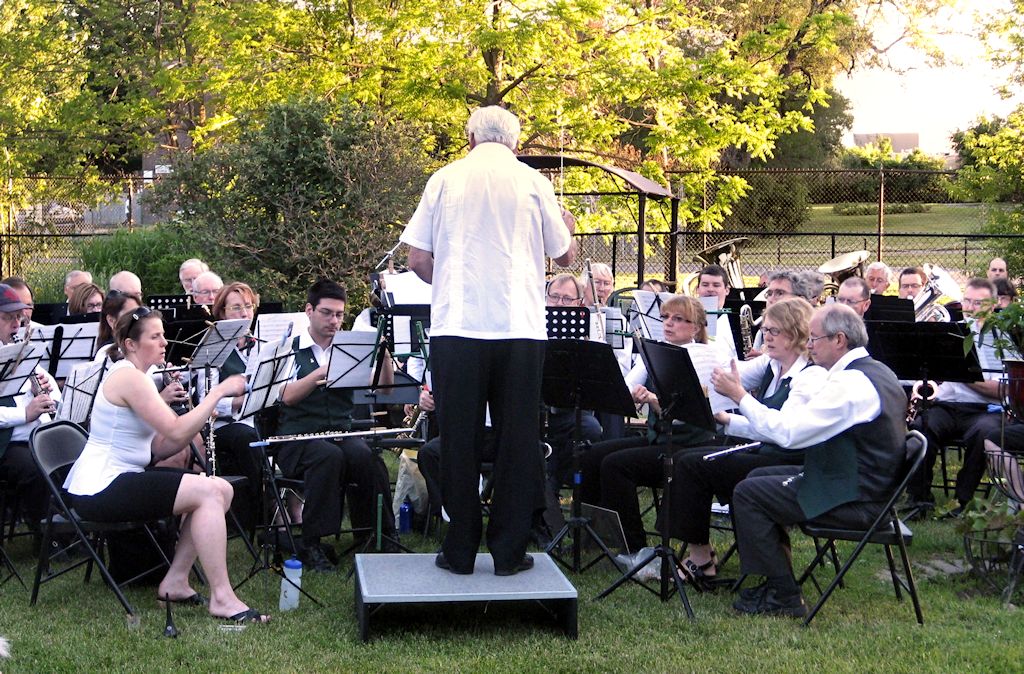 OCCB at Extendicare West End Villa, June 2014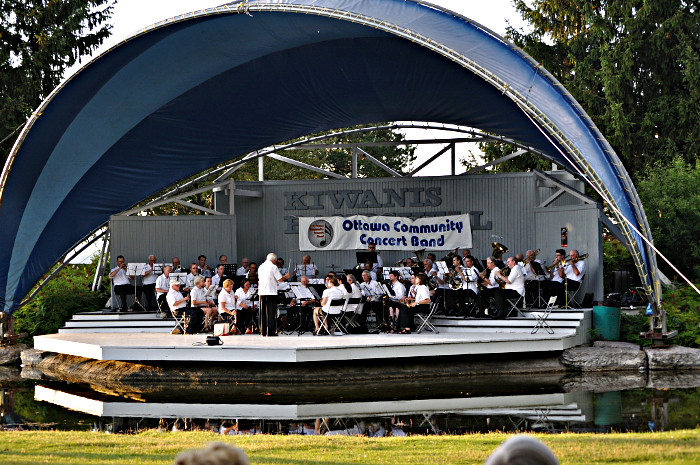 OCCB at Andrew Haydon Park July 2010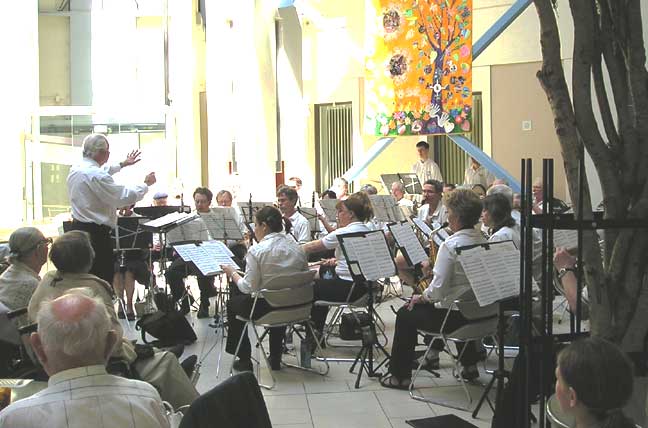 OCCB at St. Vincent's Hospital June 2008

In its early years, the OCCB received an operating grant from the City of Ottawa. The band has also received a one-time grant from the Ontario Trillium Foundation to purchase music and percussion instruments. However, with the decline in government funding of the arts, the band now relies upon voluntary contributions from its members and upon donations from venues at which it gives concerts. The OCCB is provincially-registered with CRA charitable status.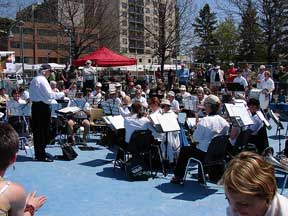 The band rehearses weekly year round (except August) on Thursday evenings from 7:30 pm to 9:30 pm at the Rideau Community Hub (ex-Rideau High), and with the approval of the Musicians Association of Ottawa-Hull gives an average of two concerts per month at community events, local hospitals, and retirement homes. A Thursday evening is usually set aside for one concert, and a Sunday afternoon for the other.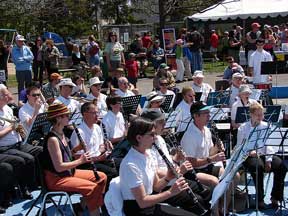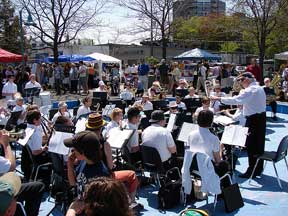 The repertoire of the band ranges from classical to popular, including "big band", jazz, show music, and military marches. The band's active members (50 approx) span all ages and backgrounds, and welcome additional amateur musicians to fill vacancies as positions become available. If you would like to join us, or if you know someone who might be interested in playing in a wind instrument concert band, first please contact OCCB Music Director Jim Milne (613) 829-5492.
OCCB at Hintonburg ArtsPark May 2009
(Right-click here for full-size photo (4.4 Meg) for printing)